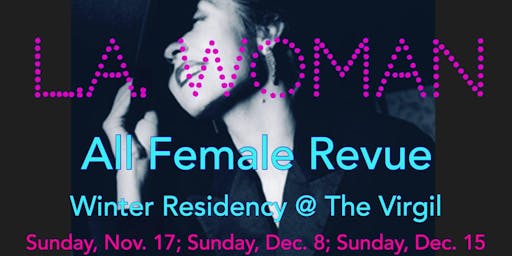 I've always been an anglophile, have always thought British people were a little smarter and more sophisticated than we are. I assume women comics are treated pretty well there, although I had only done one UK spot, in 2013. My first show in the UK this trip was stacked with funny, capable women, and it was great. On my second show, I noted that I was set up back to back with the other woman on the bill, and I made a joke (which is not a joke) about how that wouldn't happen in LA, because once we talk about our cats and our periods, what's left?
Backstage Chitchat
The person I was talking to said oh really, and mistaking that for interest I said yeah, Maria Bamford just sponsored a college study reviewing gender and ethnicity in club bookings, finding that women accounted for just 16% of the work. The person I was talking to said, do you think there's more than 16% of comics that are women? I turned to him and said, yes.
There are some great shows like Women Crush Wednesdays (back Jan 8!), L.A. WOMAN All Female Revue, and The Mermaid Comedy Hour that are incredibly strong and well-attended, but bookers still get asked- will you have enough funny women to fill the spots? And yeah, they do. The person said in a huff, I don't agree with women showcases. I don't think they should exist. I think it should just be: comedy! And then he got up and did his set about how he's from this place and he's like this, and his girlfriend is from this other place and she's like that.
Lessons Learned
I learned a lot. I learned who I shouldn't talk to, I learned that there are plenty of hacks in London, and I learned that it's important to support talented women. Anyway, I'm honored to be back on L.A. WOMAN All Female Revue on Sunday at 7 at the Virgil, it's gonna be a hoot- women will dance, sing, and tell jokes, and we're gonna show these idiots what's what! Come on out and join us.